Ukraine and Russia: credible and serious risk of imminent Russian attack
January 14, 2022
"As part of its plans, Russia is laying the groundwork to have the option of fabricating a pretext for invasion, including through sabotage activities and information operations," a US official told BuzzFeed News.
This is looking really serious now – and playing out like some kind of Tom Clancy novel.
In my part of the world, Sweden is adopting a more visible defensive posture on the island of Gotland in response to reports of Russia landing craft moving through the Baltic sea, with troops and armoured vehicles in and around the port of Visby.
Sweden's military said on Thursday (13 January) it was ramping up its visible activities on the Baltic Sea island of Gotland amid increased tensions between NATO and Russia and a recent deployment of Russian landing craft in the Baltic. Moscow has spooked the West by massing troops near Ukraine, sparking fears that it is considering invading. Moscow denies any such plans, saying it can deploy forces on its territory however it chooses. Gotland, Sweden's biggest island, is strategically important and lies around 330 kilometres from Kaliningrad, the headquarters of Russia's Baltic Fleet. In 2019 Sweden deployed an updated ground-to-air missile defence system on the island.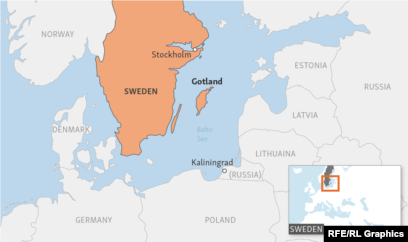 In my view it is highly unlikely Russia will attempt any military action in the Baltic at this moment. But it could certainly act as a "shiny thing" distraction tactic, to get Europe looking in a different direction than Ukraine.