Explosion targets wedding in western Kabul: over 60 killed 180 injured
August 19, 2019
Summary: A suicide bomb kills and injures over 240 civilians in western Kabul.  Islamic State have claimed the attack.
On the evening of Saturday 17th August a powerful explosion detonated at a wedding ceremony of over 1000 men, women and children in western Kabul.  Thus far, reports suggests that over 60 were killed and 180 injured.  The attack has been described as conducted by a suicide bomber who entered the celebrations.  The Taliban quickly denied responsibility, issuing a statement of condemnation.  On Sunday Islamic State claimed the attack.    Most of the wedding guests were reported to be Shia Muslims.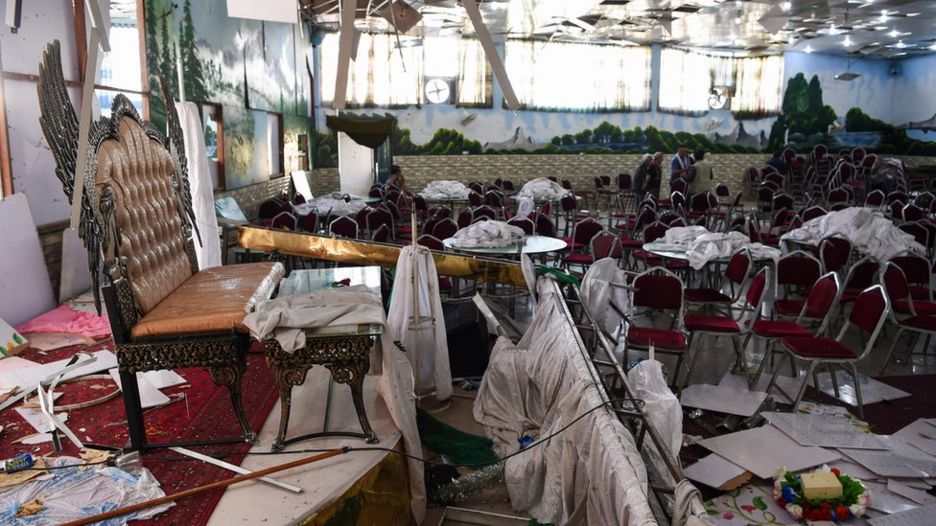 Thoughts
If Islamic State has claimed the attack, it seems reasonable to accept this.  But responsibility for terrorist attacks in Afghanistan is problematic.  Afghan twitter feeds have blamed the Taliban, the Haqqani Network (closely aligned to the Taliban) and Islamic State.  The Afghan government, police and security resources for investigating such attacks are limited and the sites of such major terror attacks are difficult to adequately seal off in order to gather and preserve evidence.  It is therefore difficult to be sure exactly who is responsible for the attack.  There are overlaps between the Taliban, the Haqqani Network and Islamic State.  The Islamic State presence in Afghanistan (sometimes known as ISKP – Islamic State in Khorasan Province) is an opaque quantity, emerging in late 2014 and largely appearing to comprise local insurgent groups, foreign fighters and disgruntled former members of the Taliban.  President Ghani tweeted that the Taliban should none the less bear responsibility.  The Taliban do have a chequered past where it comes to claiming or denying attacks, claiming attacks, only to deny them when the scale of the civilian death toll becomes apparent.  The Taliban do appear in recent years to be avoiding purely civilian targets, or, at least, to ensure that there is some form of military target at the centre of the attack to form a justification.  On 7 August, a Taliban-claimed suicide attack in central Kabul killed 14 and injured 150.  If the target was selected on the basis of religion – a majority of the party-goers reportedly Shia – this adds another layer of factionalism to the atrocity.  Islamic State are believed to specifically target Shia and Hazara groups in an attempt to exacerbate ethnic, religious and factional tensions across the country.